November report: Handover of supplies
Dear donors, It's time to tell you more about how your donations are helping our defenders.
In our supply runs in November, we delivered equipment to Ukrainian medics from four Brigades, who had previously requested our help. Two of them are fighting in the North-East, and two in Donetsk region. All of these medics have senior positions in their units, so we know that they allocate the supplies in the best way possible. Half of our recipients were women and half were men. They are all selfless and kind.
Medics of the "Black Zaporizhians" Brigade
The delivery of medical supplies to the 72nd Mechanized Brigade was bittersweet. When we met L., the Commander of the Medical Company, and her fellow medic at our usual meeting spot in Donetsk region, we jokingly apologized for getting them up so early in the morning. L. quipped that they were always ready to meet us, especially as the first snow out there provided a beautiful backdrop for a morning car ride.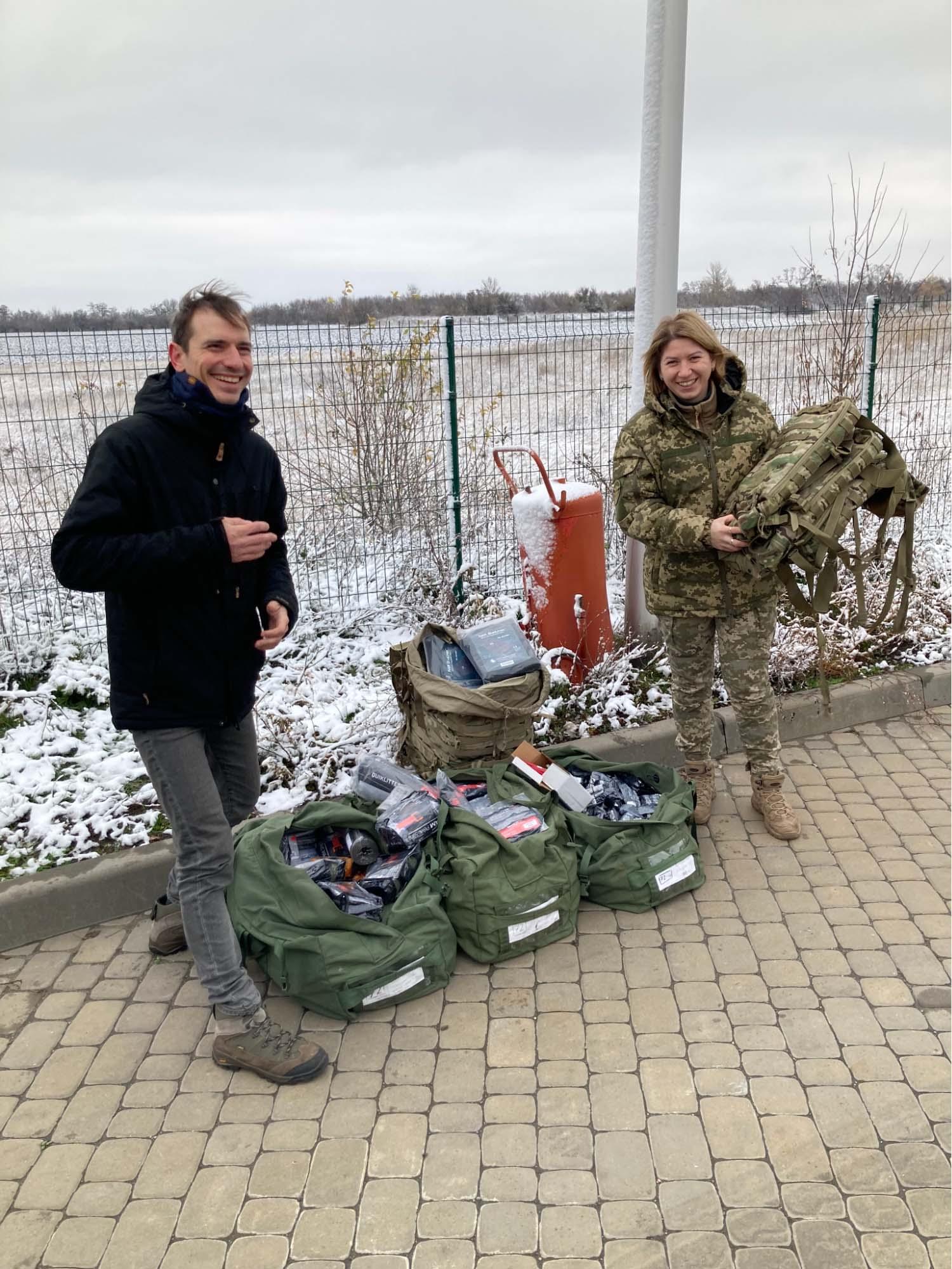 As we talked about her unit's needs, L. thanked us for the tactical medicine and evacuation gear that we brought to her unit, including 36 soft stretchers, 101 emergency bandages, 10 pelvic slings, 50 chest seals, 50 decompression needles, and 300 thermal blankets. The total cost of these supplies is over $6,000.
The Medical Company is a specialized unit that serves as a medical support point for the entire Brigade. L. recalled that they had recently had a big battle to repel the russian invaders near Pavlivka village. Her brigade had sustained significant casualties but her medics had managed to evacuate all the wounded soldiers alive (that's a great success). But it was later that she heard that two of those servicemen had died in the hospital because of their artillery-inflicted wounds. It became apparent that L's medics will need more medical gear to keep saving the lives of Ukrainian defenders, and she can rely on us in those needs.
L. was particularly grateful for two pieces of medical gear that we donated to her Brigade. First, two (expensive) evacuation mattresses that make it easier to safely evacuate the casualties, even if they may have serious spine injuries. It took us quite a bit of effort to procure these large mattresses in the Netherlands, and one amazing person in The Hague helped us with their swift transportation to Ukraine. In the photo below, you can see that the medics of the 72nd Brigade have already started training to use these mattresses.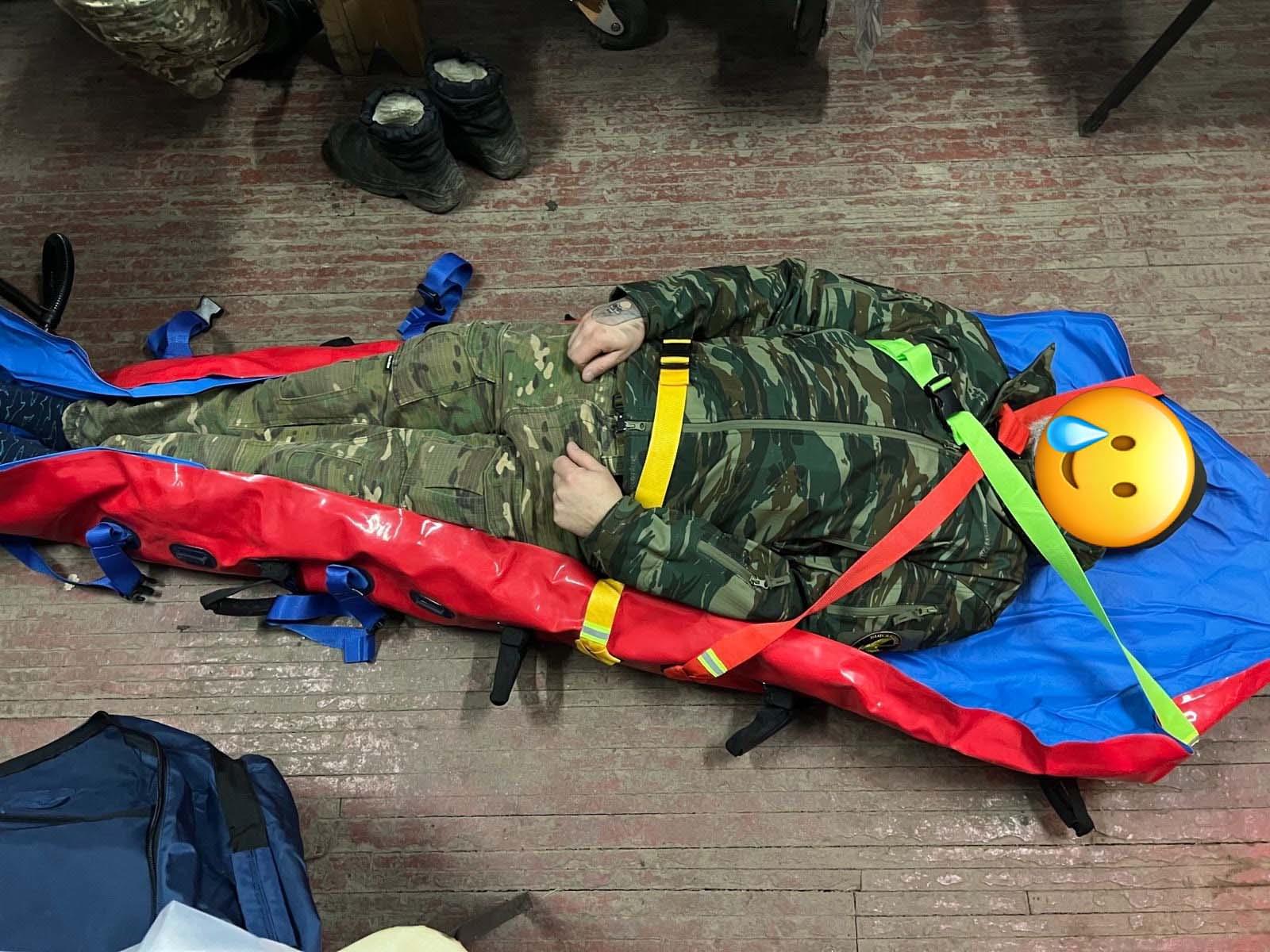 Secondly, L. really appreciates the top-quality assault medical backpacks that we brought for her subordinates: "they are really, really awesome". She sent me these photos of the fully-packed backpacks from the field. As you see, the medics can fit a lot of important supplies in these sturdy backpacks and arrange these supplies according to their own sorting system: for example, tourniquets in one pouch and medications in another. This gear will greatly improve the speed with which they help their brothers and sisters in arms on the frontlines.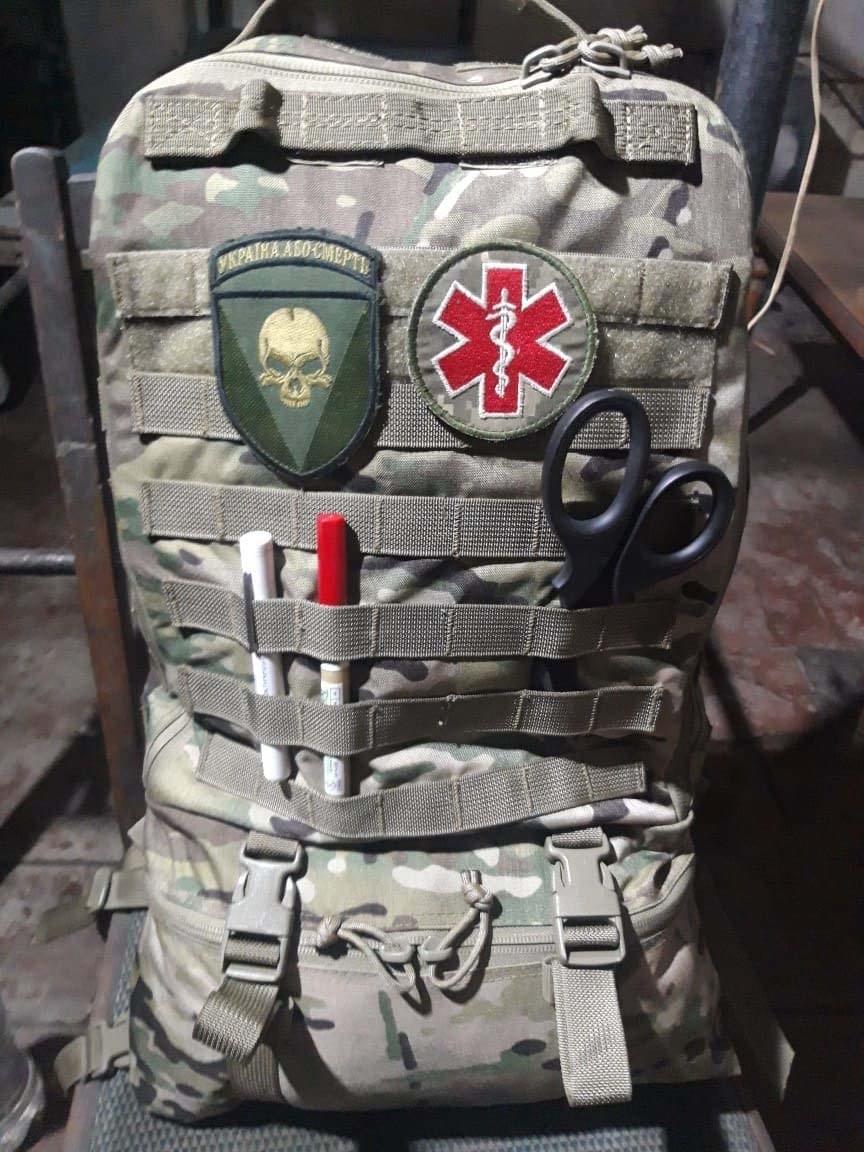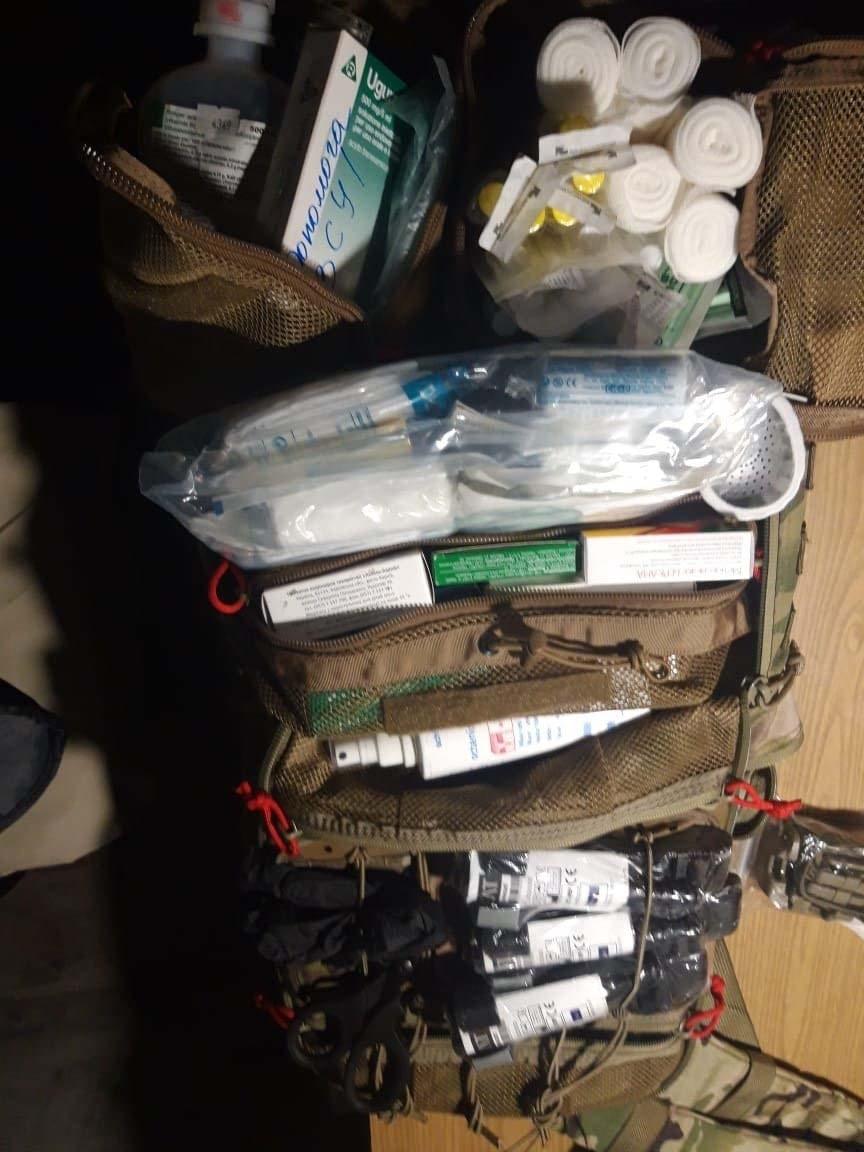 Note the emblematic "skull" logo of the 72nd Brigade as a patch on the backpack – with their motto "Ukraine or Death" in Ukrainian
I feel relieved that we have been able to cover these priority needs of L.'s team at this moment. The russian attacks in their operational area are likely to continue, given the strategic location of her Brigade now, and L.'s medics will have all they need to keep saving the lives of Ukrainian defenders out there. That said, these supplies are mostly expendables, and they will have to be replenished in due time.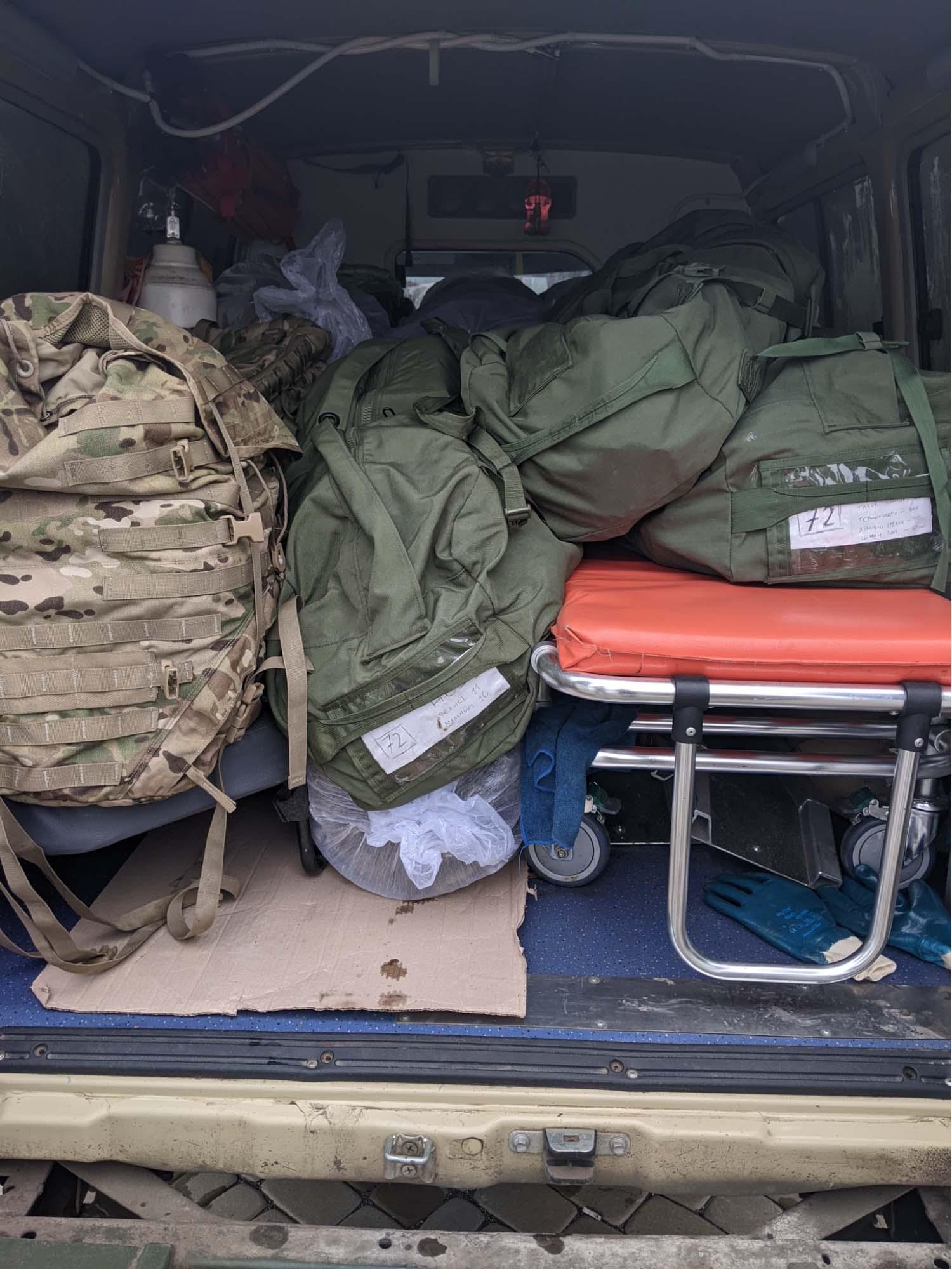 Medics from Bakhmut
The largest delivery of our supplies this time was for the Medical Company of the legendary 93rd Mechanized Brigade "Kholodny Yar", who are now staunchly defending the key hotspot in this war: Bakhmut. We brought all the medical supplies that S., the Commander of the Medical Company (on the right side of the photo below) had asked us to buy for them a couple of months before.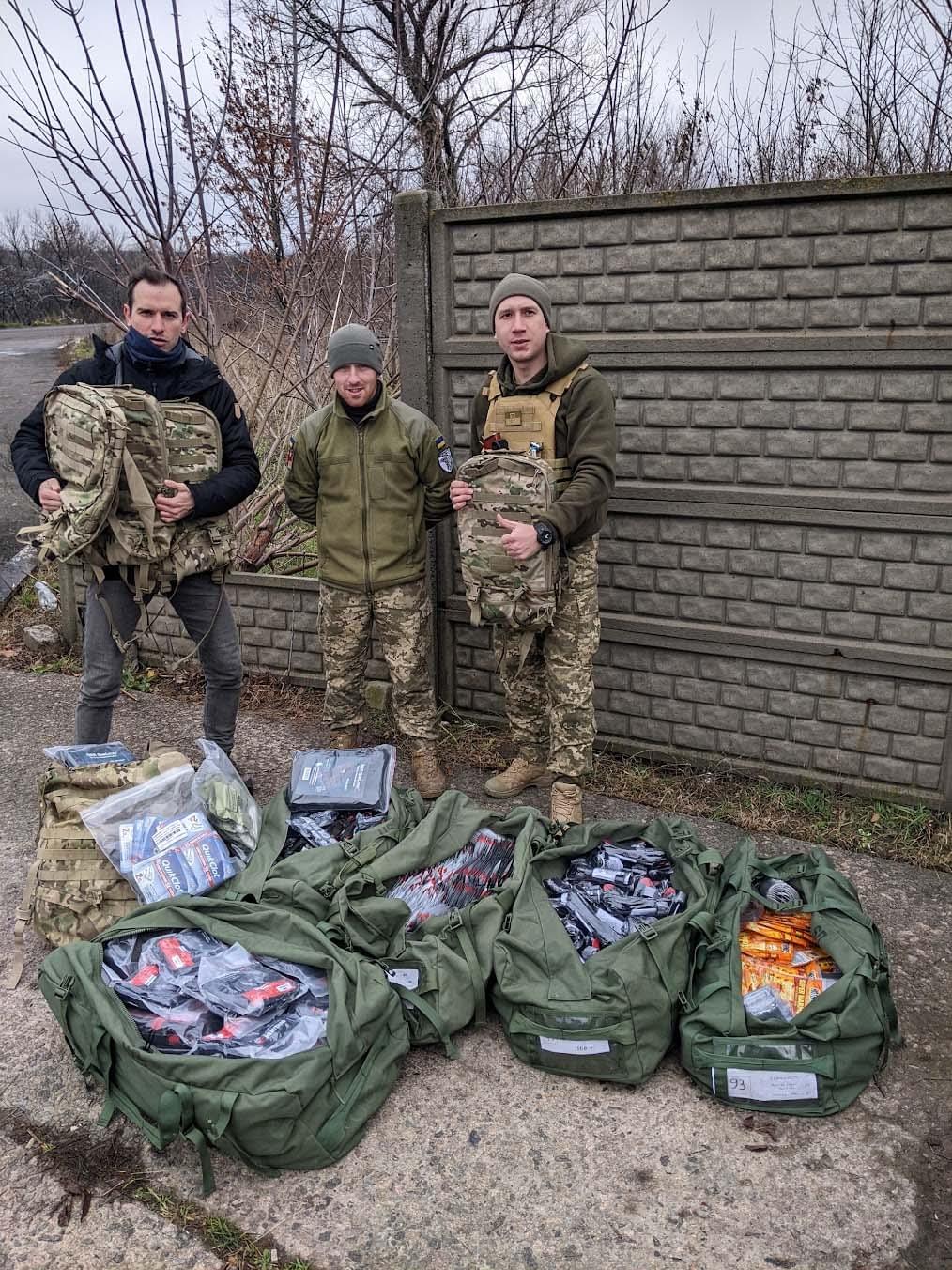 S. shared some grim figures about the number of casualties that they have to treat in their stabilization point close to Bakhmut – the figures that paint a grim reality of how much blood the Ukrainian defenders are spilling for the defence of this town.
It is therefore hard to overestimate how impactful all this medical gear will be for S.'s team. We have handed over 160 CAT tourniquets and 180 vented chest seals: enough to equip 160 top-notch individual first-aid kits (IFAKs), as well as 112 emergency bandages. We have donated 78 packages of super-expensive combat gauze, which is an essential tool for stopping critical bleeding. Add to that 37 soft stretchers (called "litters" in the medical jargon): they are unfortunately never enough because they wear and tear during evacuations. We have also brought thermal blankets and chemical hand warmers (thanks to our Amazon List donors for these!), which are important for preventing hypothermia.
We have brought S. four awesome assault medical backpacks that he had requested for his fellow medics. Just like their comrades from the "Black Zaporizhians" Brigade, the medics of the 93rd Brigade have already started to use the backpacks that we had bought for them. S. thanked us for this gear that his fellow medics can now use in their difficult jobs.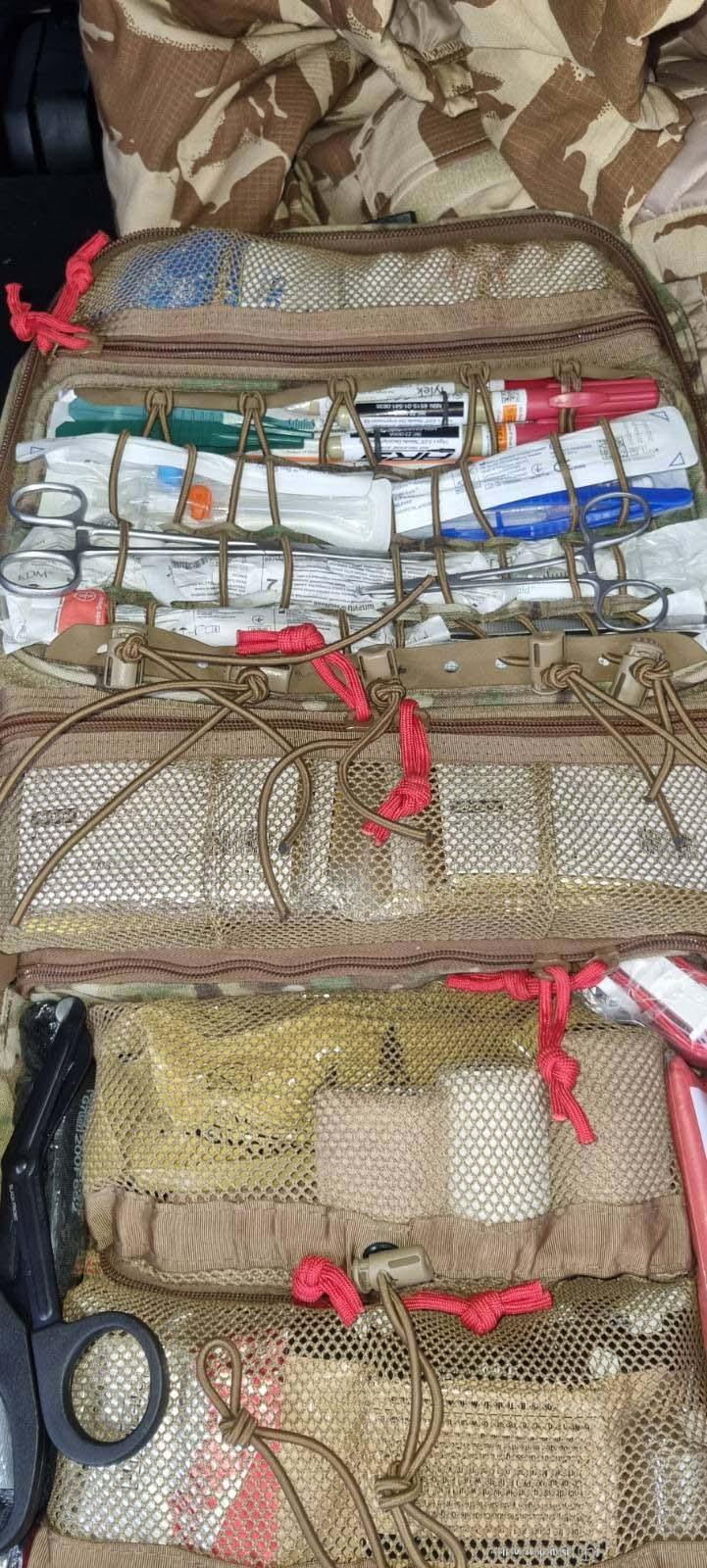 Just to give you the perspective of our help to the medics of the 93rd Brigade: this whole batch of supplies for the 93rd Brigade has cost us over $13,000 – but its life-saving potential is tremendous, and we have to thank you donors for that.
Finally, in addition to medical supplies for the Medical Company, we also handed over some cookies that a local school from my native Dnipro city suburb has prepared for our medics (The 93rd Brigade is based in Dnipro region, and there is vibrant support from the local community for the Brigade).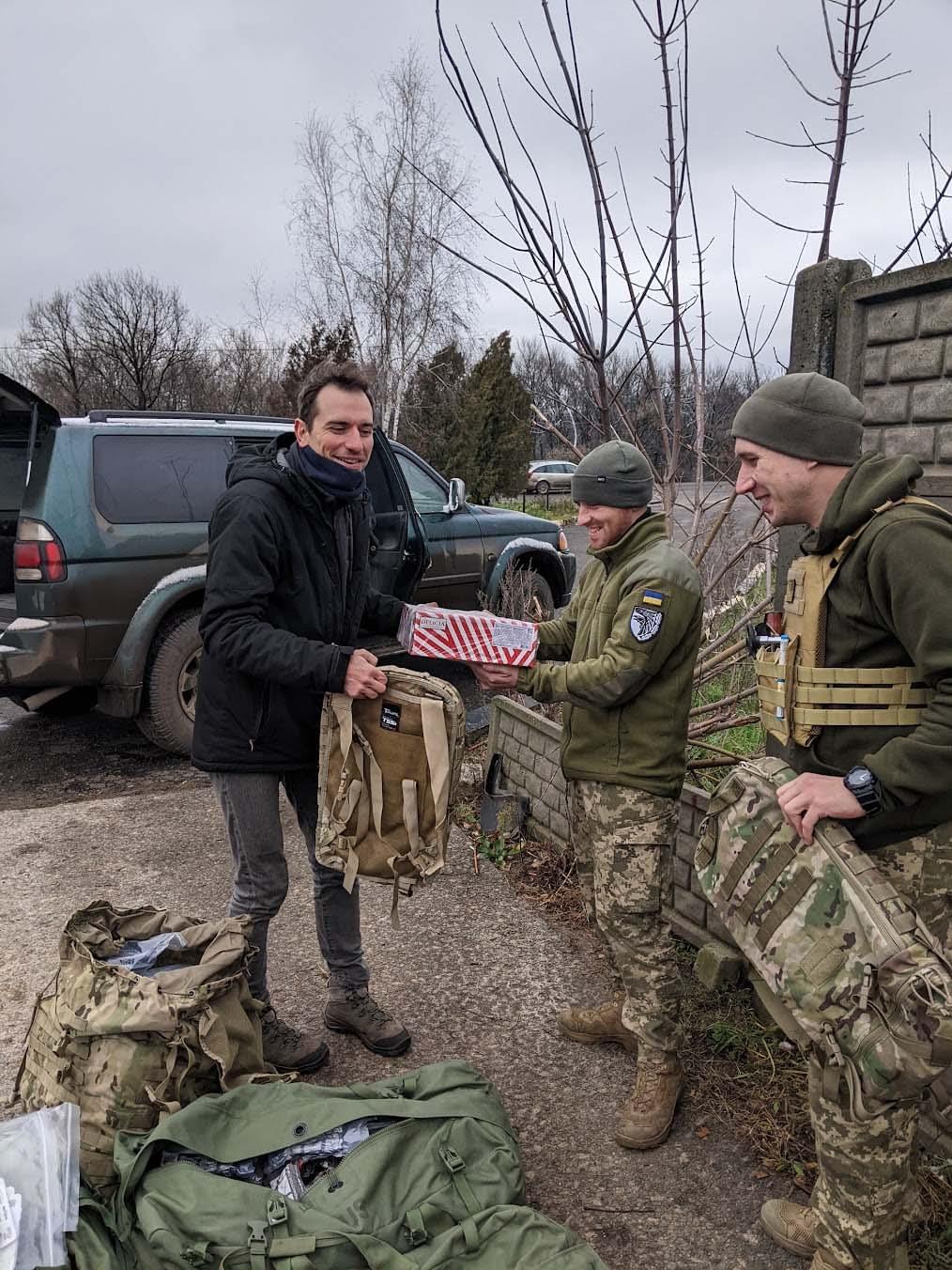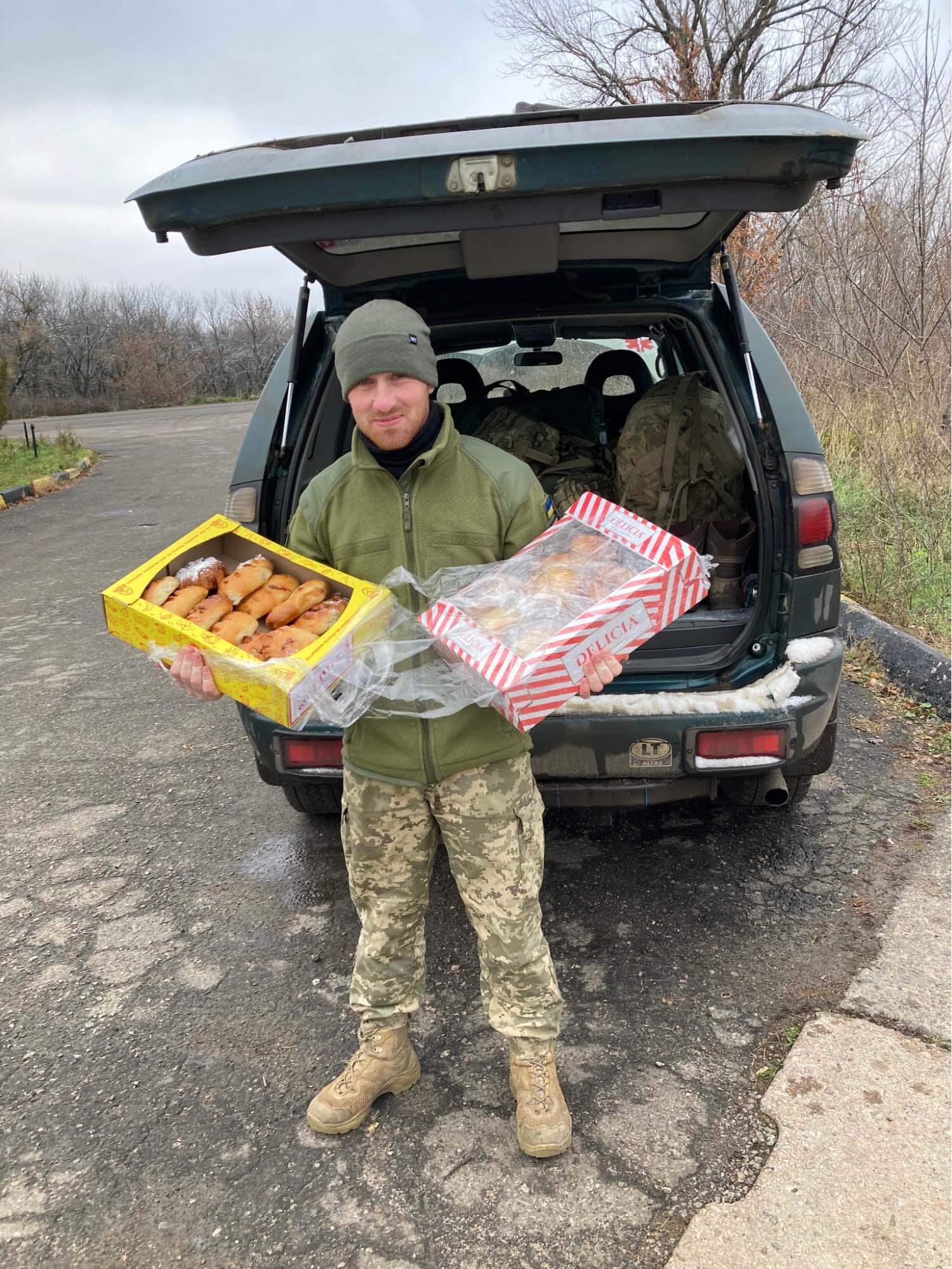 As you can see, these sweet supplies elicited perhaps as much interest from S. and his subordinate as the medical supplies.
Medics saving lives in the North-East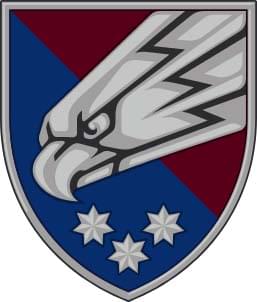 In November, we provided medical supplies to the new unit: the 25th Airborne Brigade. This brigade is one of the most respectable paratrooper brigades in Ukraine, and it was instrumental in liberating the Kharkiv region in the autumn. We had earlier donated active headphones to the servicemen from this Brigade but it is only now that we have delivered medical supplies to these defenders.
A., a senior medic at the 25th Airborne Brigade, was extremely thankful for covering her unit's most urgent needs in tactical medicine. When she received our set of 60 CAT tourniquets, 60 chest seals and 70 emergency bandages (total cost: over $3,000), she said that these supplies would go to replenish the gaps in individual first-aid kits (IFAKs) of her fellow soldiers on the frontlines. It turned out that not all the servicemen had the essential gear in their IFAKs, and our supplies arrived in time to close that gap. A. distributed our supplies among the servicemen of a unit of the Brigade directly on the frontline.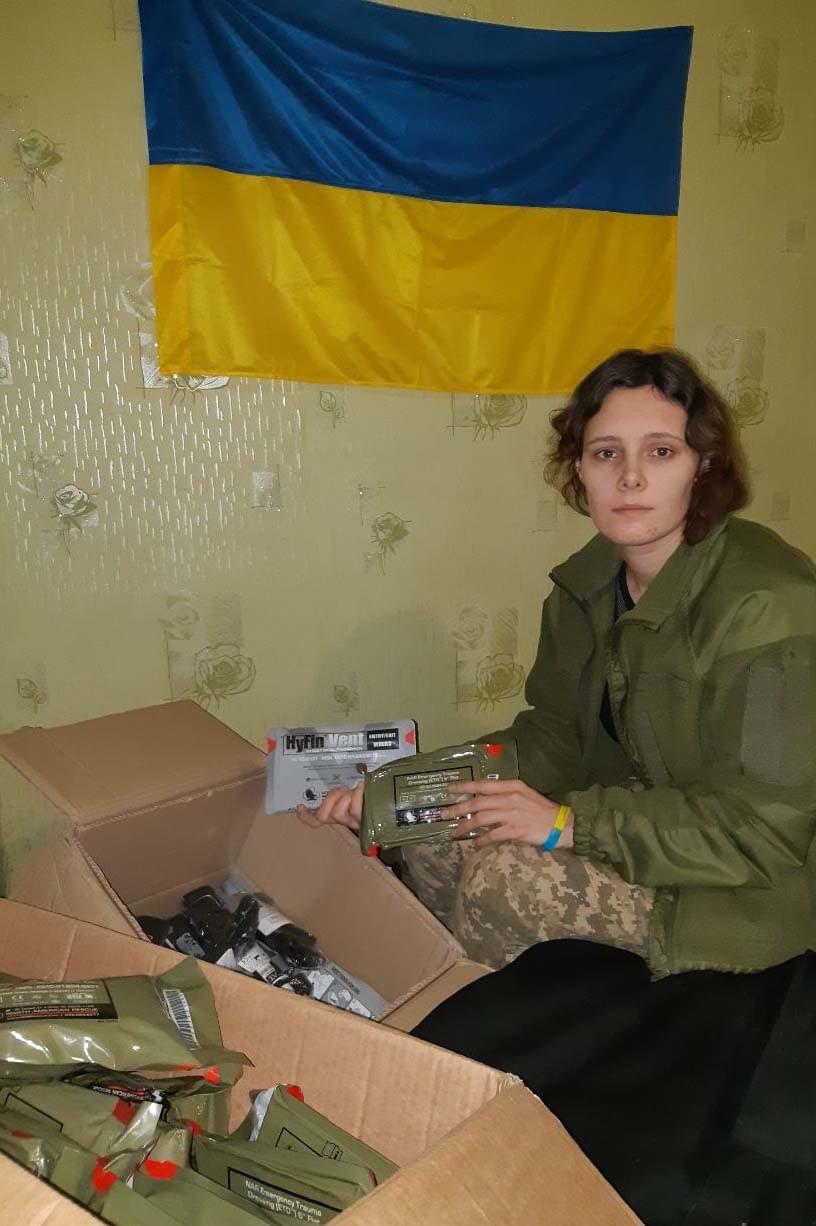 You can understand how heart-wrenching it was to read the message from A. that she sent me via WhatsApp on December 6: "The bandages that you handed over have already saved the life of one of our soldiers in our unit. His brothers-in-arms successfully applied the bandages to stop serious bleeding. The wounded soldier is alive and is now in a hospital".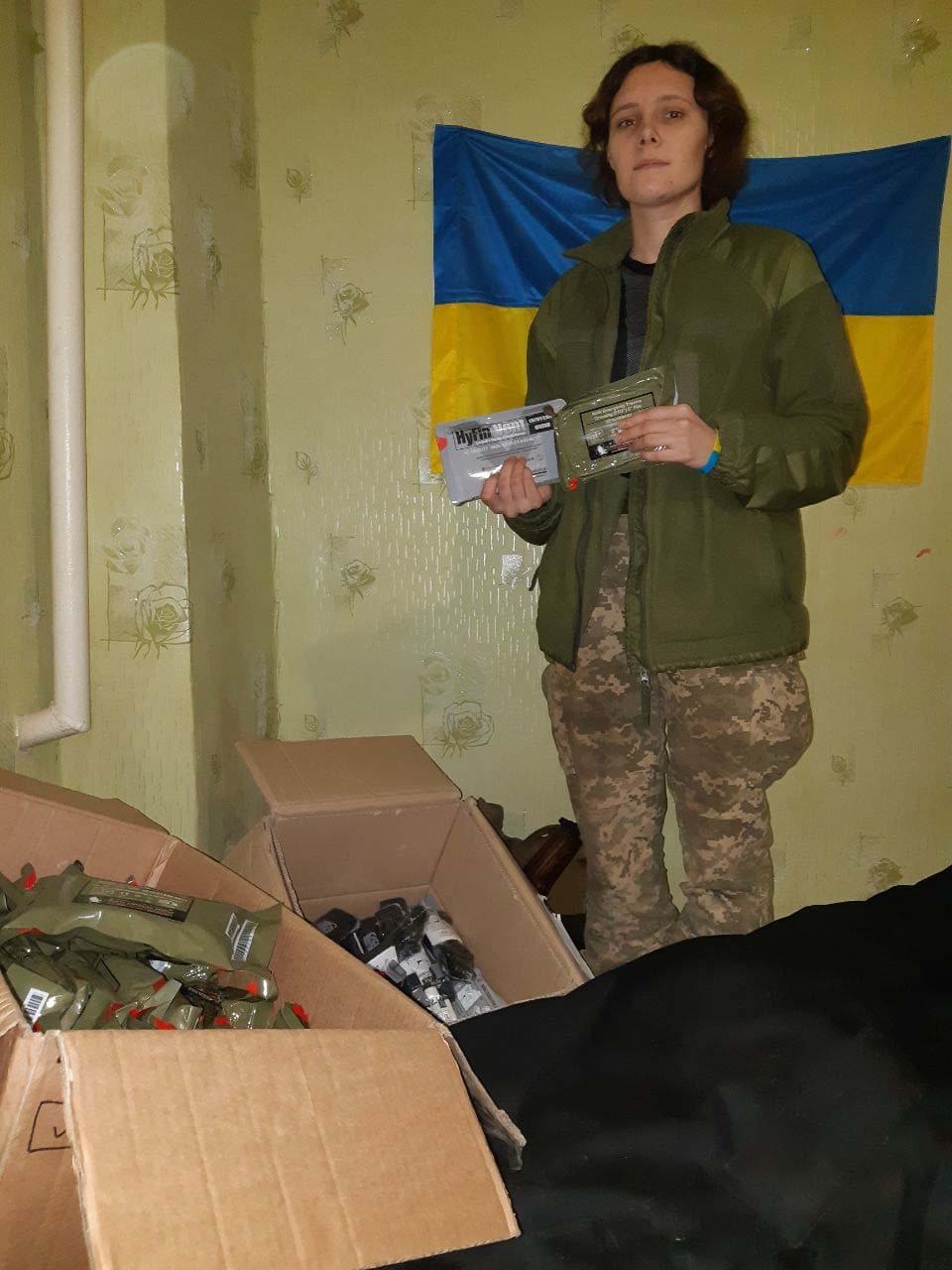 After I talked to A., it also became apparent that her medics are also lacking proper medical backpacks – similar to those that we have donated to the 93rd and 72nd Brigades. Alas, it is next to impossible to procure backpacks of such good quality inside Ukraine. That is why we will donate 3 medical backpacks to her unit in December, so they can do their jobs on the battlefield effectively.
Another unit fighting in the North-East that we have supported is the First Separate Brigade named after Ivan Bohun.
D. is one of the combat medics that we have long supported in that unit. Our previous delivery to D. in Kharkiv region happened in the summer: just before he participated in the successful liberation of the region from russian invaders.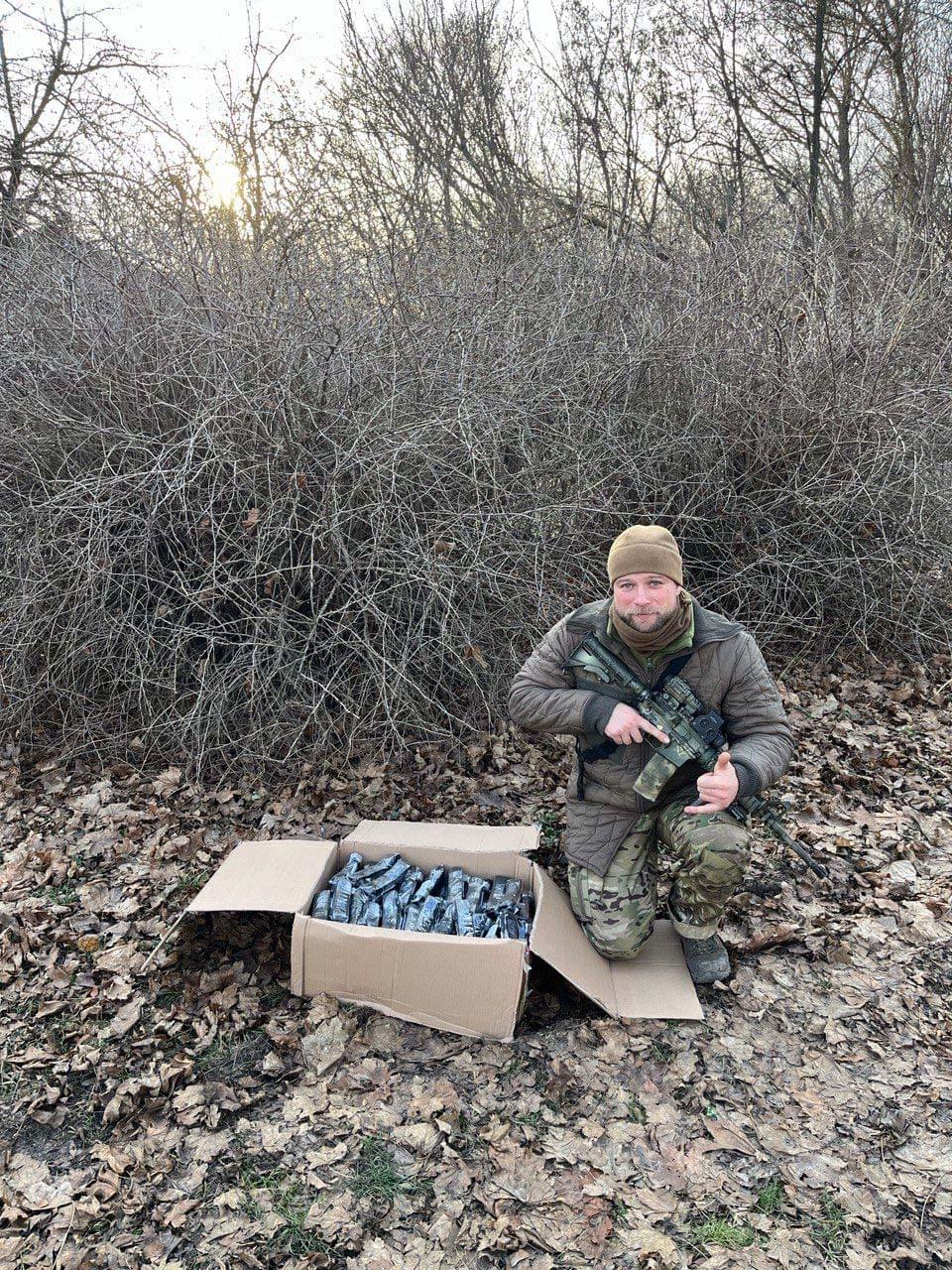 D. is grateful for a box of 100 CAT tourniquets that we handed over to his unit this time. D. has already allocated the gear among his unit's servicemen making sure that every one of them has this life-saving tool in their IFAKs. We were also relieved to know that major needs of his unit in tactical medicine are currently covered (except for the tourniquets, which we provided).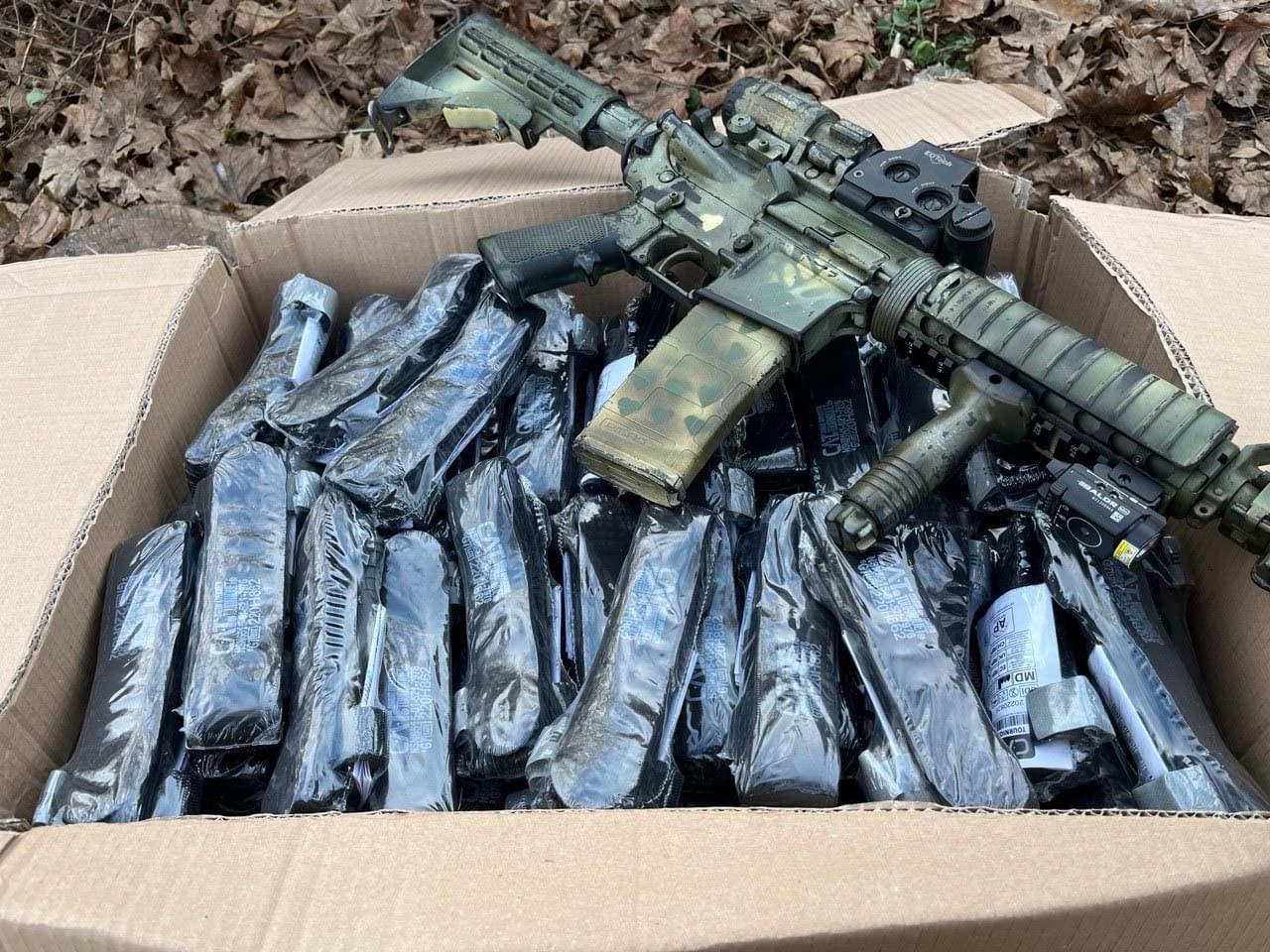 Tech supplies to save lives
In addition to the medical supplies, we brought several badly-needed tech devices to the Ukrainian servicemen on the frontlines in the East in November. Here is how we met with the infantrymen and an infantrywoman (call sign "Vorona" / "Crow", center) from the First and Second Battalions of the 93rd Brigade near Bakhmut.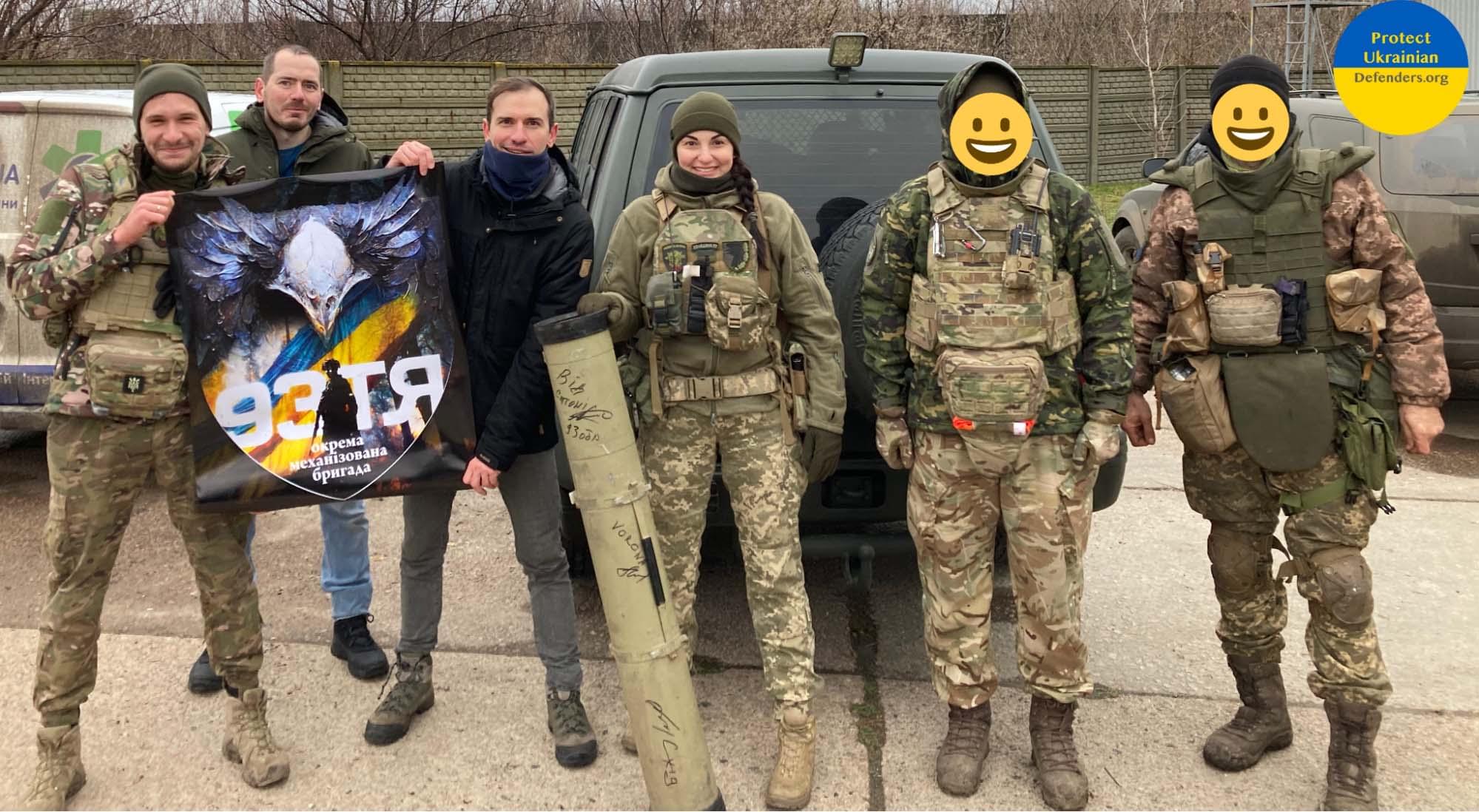 The beautiful poster dedicated to the 93rd Brigade that we are holding was created by our donor and digital artist @Aeroscouting (on Twitter). Our defenders absolutely loved this work of art: they signed these posters for four of our regular donors and asked us to print copies for them too (which we will, of course, do).
The infantry of the 93rd Brigade is shouldering the defence of Bakhmut, a hellish hotspot now. We donated a DJI Mavic 3 quadcopter with accessories (remote controller, batteries) for the servicemen from the First Battalion of the 93rd Brigade. The officer on the left has told me they are using this drone for reconnaissance on the ground: with its help, the infantry of this battalion are now staying aware of the enemy locations and will be in a better position to pre-empt enemy attacks.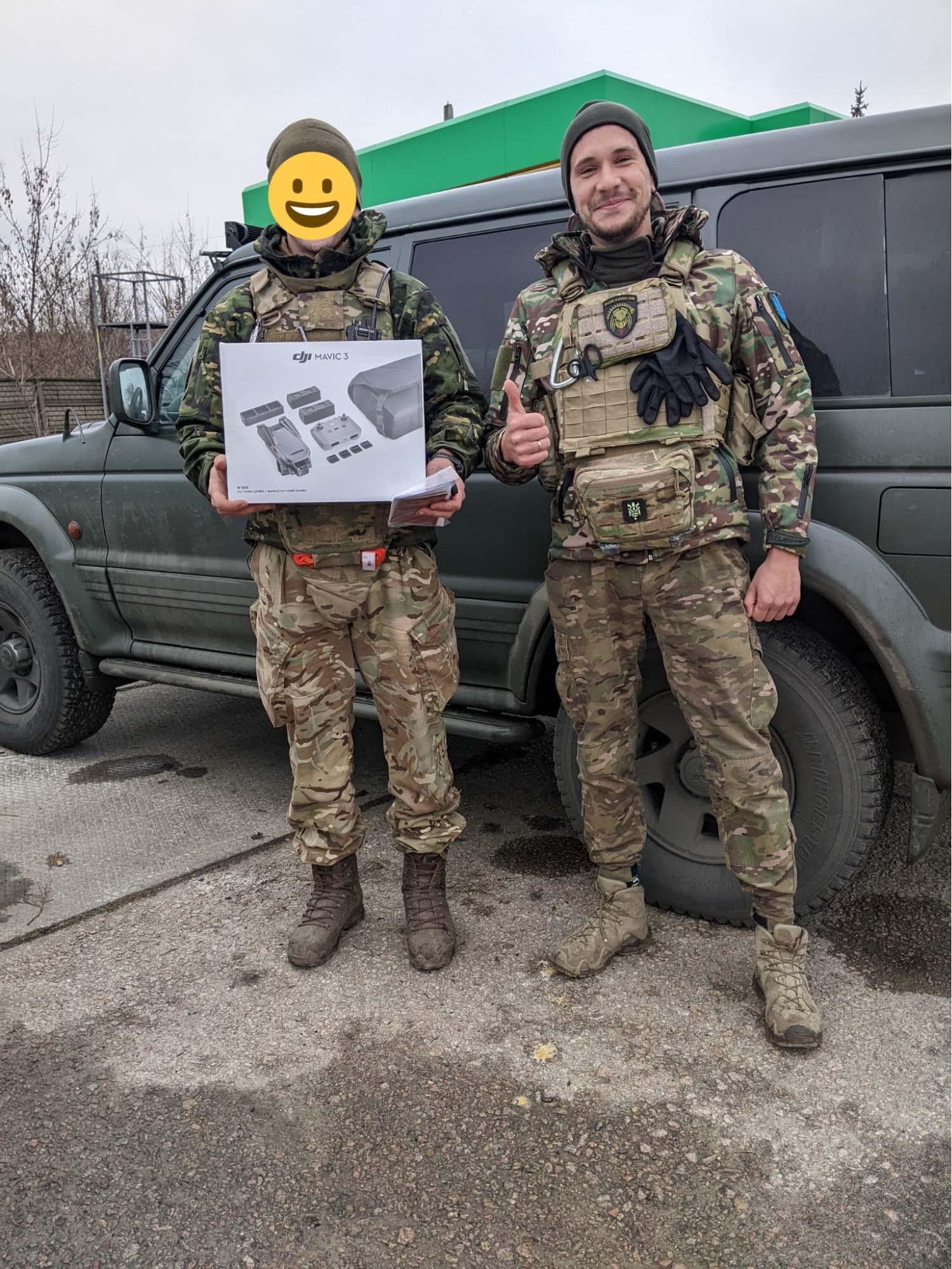 By the way, the great 4*4 car in the background was donated to the 93rd Brigade by a great Polish volunteer, who has helped the Ukrainian army a lot: he's @MalakWaw on Twitter. We are also grateful that @MalakWaw brought a significant part of our medical supplies (ordered from a Danish seller) from Warsaw to the Ukrainian border in that car. This has helped to speed up our logistics a lot. It is amazing to have Ukraine supporters like him out there in Poland.
We have also donated a Starlink terminal to the communications officer of the 93rd Brigade. This terminal is already being used on the frontlines to provide our defenders with the ability to communicate autonomously without access to mobile networks (which can be dangerous and ineffective). It is immensely important, as a lot of communications between Ukrainian servicemen are done over the Internet.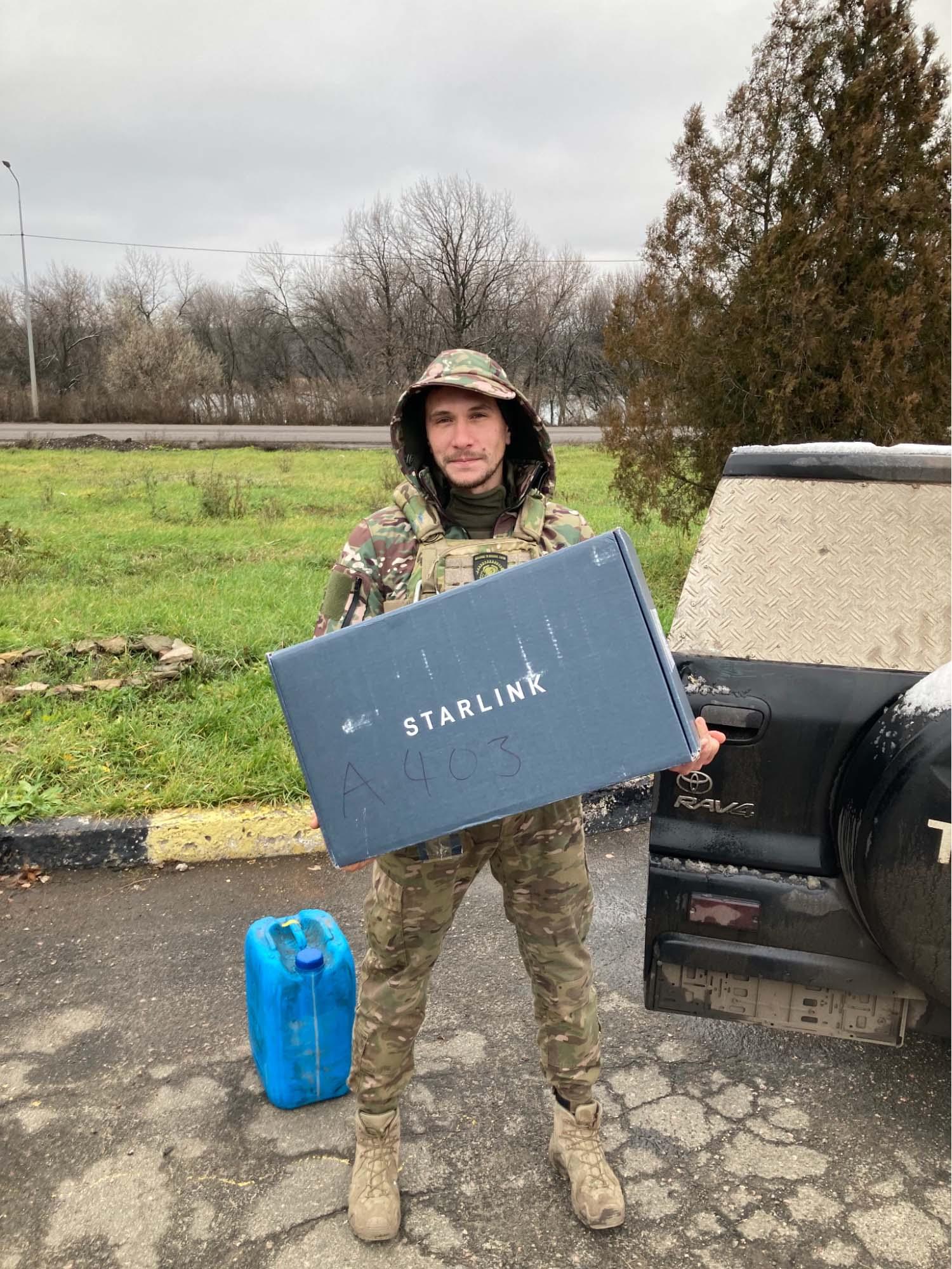 The 93rd's servicemen have thanked us several times for this donation because the terminal now provides them with an essential reserve capacity in a place where there is almost no infrastructure left after incessant russian attacks.
We have also donated 5 rugged tablet PCs (run on Android) for the 26th Artillery Brigade. The servicemen of this Brigade are using these mobile PCs as an important communication tool in their Polish-donated Krab howitzers. These PCs are weather-resistant: they are protected against mud and water, which is crucial in the harsh conditions that the Ukrainian artillerymen now experience on the frontlines.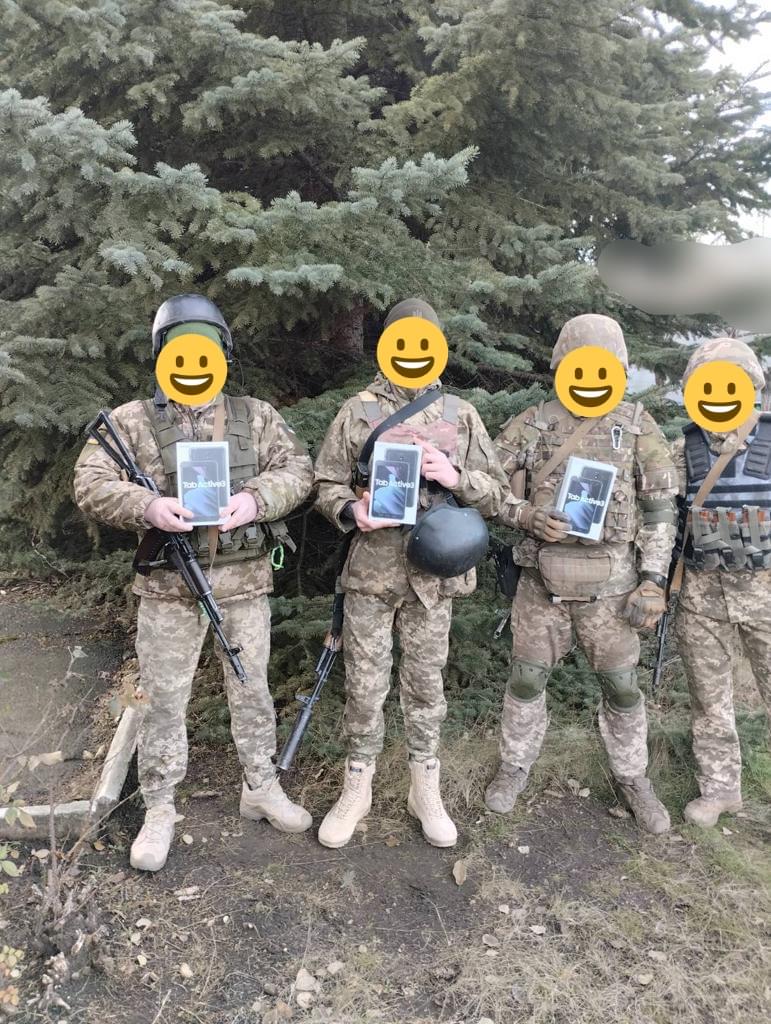 The 26th Artillery Brigade is now fighting in one of the hotspots in the East, and proper communication within the artillery crews is essential for protecting them against the enemy which is increasingly using counter-battery fire and suicide drones to hit their positions. V., the commander of the artillery battalion to whom we handed over these tablet PCs, thanked us for this high-quality gear and treated us with some nice coffee that worked miracles for our mood during that cold winter day.
---
I want to conclude this report by telling you about two amazing grassroots initiatives that our allies organized to support our team's latest fundraiser in November. First, a local primary school in Pennsylvania, United States, held a "Holiday Fair Fundraiser", in which they raised over $500. Further, a professor and a group of students of Bocconi University in Italy organized a beautiful "Run For Ukraine", which raised funds for our initiative to Protect Ukrainian Defenders. I want to say sincere thanks to these students, who are hopefully reading this message too: they are an amazing generation of Europeans.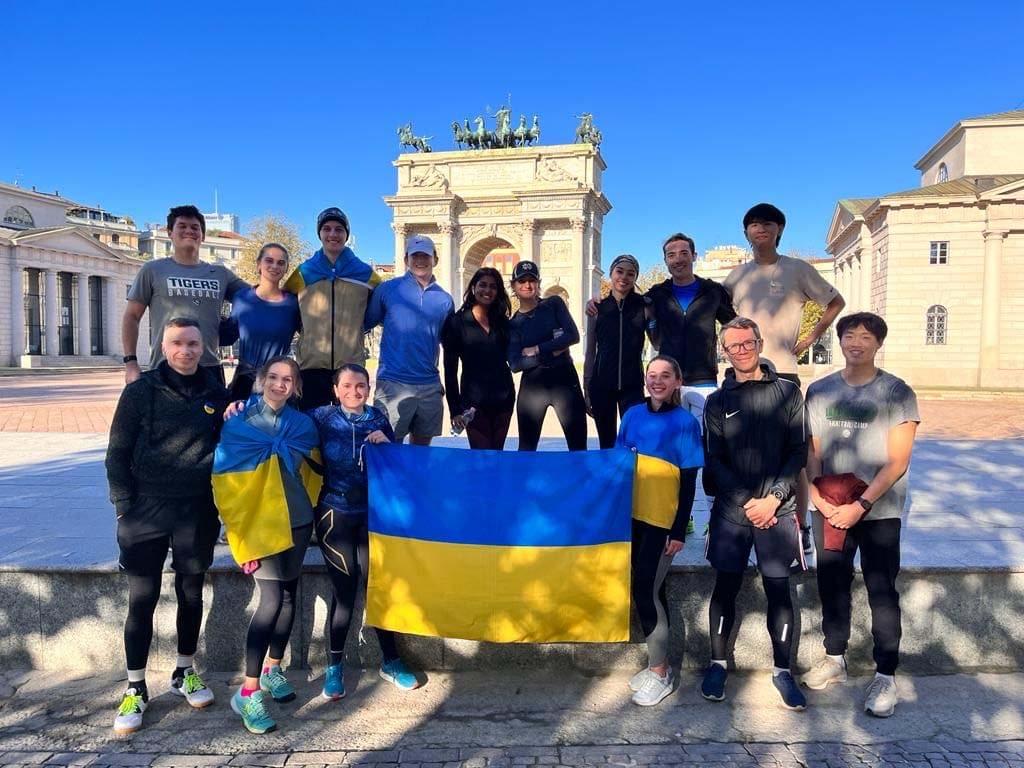 Our charity initiative is here to Protect Ukrainian Defenders. We may not be able to give our defenders everything that they need. But we are providing them with the essential gear to fill their priority needs fast - and to persevere and succeed in the hotspots where they are now defending Ukraine.
Thank you so much for your support that has made these deliveries to the frontlines possible. Our defenders deeply appreciate your help and your compassion.
On behalf of Protect Ukrainian Defenders,
Evgen
Kyiv, December 10, 2022